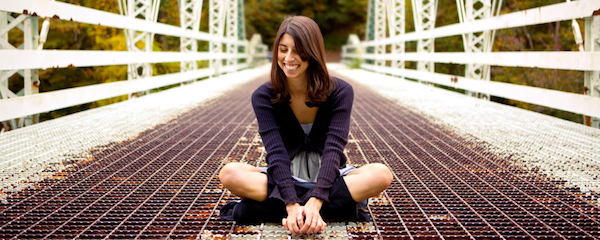 I grew up loving fairy tales and stories, and now I find myself in a profession where story telling is essential and sharing your vision with the audience is your most important objective. As an editor, I love working behind the scenes to organize, create, and inspire. I think every project is an adventure with its own challenges, and there is never an end to learning, whether it be technical or creative.
My most recent projects include editing segments for Classroom Close-up, NJ with Bauser Media Group and working as Sound Editor for Barbara Kopple's Miss Sharon Jones! (2015), which premiered at the 2015 Toronto International Film Festival, Associate Editor and Sound Editor for Hot Type: 150 Years Of The Nation (2015), and Associate Editor and Sound Editor for Running from Crazy (2013), which premiered at the 2013 Sundance Film Festival. I was Associate Editor and Sound Editor for Gun Fight (HBO, 2011), Fight to Live (2011), and A Force of Nature (2011). I previously worked as Assistant Editor for both The House of Steinbrenner (ESPN's 30 for 30 series, 2010) and Woodstock: Now & Then (VH1 and History Channel, 2009) and edited a Conversation with the Director, Jodie Markell, for The Loss of a Teardrop Diamond DVD. You can view IMDb or my resume for a more complete list of my credits or my recent work for select clips.
I grew up in Green Lane, Pennsylvania and am the second oldest of five sisters. I graduated with a degree in Communication Studies (TV/Film Concentration) and Interactive Multimedia from The College of New Jersey (TCNJ) in May 2008. I enjoy reading, dancing, and vacationing with my family in Stone Harbor, New Jersey. I still love fairy tales.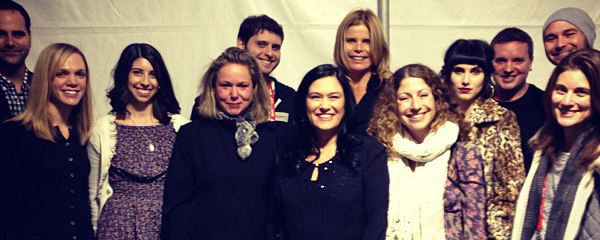 Crew and cast at the premiere of Running from Crazy at the 2013 Sundance Film Festival in Park City, Utah.